Welcome to the page of
Baby, I Was Born To Run...
$7,760.00
RAISED TO GOAL OF
$26,000.00
Baby, I Was Born To Run...


Hello to all and welcome!!
Please join me in supporting our Hospital, the Southlake Regional Health Centre! This Team is open for anyone to join that would like to and all donations are very much appreciated! It is my hope that together our Team can raise $26,000!!!

From April 12-May 9, 2021, we are participating in the Run for Southlake, a four-week challenge to raise vital funds for patient care and we would love lots of 'virtual' company! For those interested in joining, this is a personal journey... you set your goals and your experience! You can choose to run, walk, bike, Zumba, elliptical, anything goes!

It is my personal goal to run 260kms during that time in support of the NICU (neonatal intensive care unit). That translates to 10km for every day that our twins spent at Southlake or to more than 6 full marathons!!!!

For those of you who are not familiar with me, I'll share my motivation for setting my ambitious goal. In 2017, our twin boys entered our world 8 weeks early. Connor and Kyle experienced significant difficulties in many areas, but the team of doctors, nurses and therapists at Southlake were phenomenal and always remained compassionate. During our 26 days in the NICU, we watched the NICU team work miracles, not just with our children but for many other little ones as well. Their tireless effort and constant care for our most vulnerable and teeniest people is what drives me to give back and support future NICU families.

The Run for Southlake just so happens to coincide closely with our twins' 4th birthday (May 10th), making it especially meaningful. Watching them grow into healthy little boys is a constant reminder of the tremendous gift the Southlake Team gave our family.

I would like to use this opportunity to raise awareness and money to support other families that will begin their journey in the NICU at Southlake. In honour of our 26 NICU days, I have set a team goal of raising $26, 000. I know that's a big target, but I am committed as our Team Leader, as a proud member of the Southlake community and first and foremost as the mom to 4 healthy children, all born at Southlake!

Please join the Team or support the fundraising goal by donating today!

Thank you!
Krissy


View More
Krissy Young
$4,630
Team Honor Roll
Grandpa Ken & G'Mary
$2,600
Rob and Judy Murdoch
$500
The Woods-Goldstein Family
$260
Drew, Jacob & Andrea
$200
Hans & Helga Gerhardt
$100
Lynn, Burt & Landon Skall
$100
Top Donors
Grandpa Ken & G'Mary
Rob and Judy Murdoch
SPAR Canada Co.
The Woods-Goldstein Family
Susanne Lauten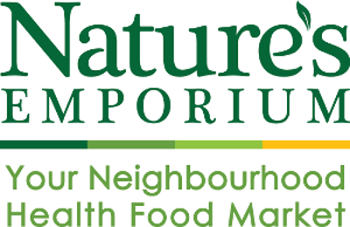 Our sponsors enable our events to happen, and lead the way for community support of our hospital. That's why we're so pleased to welcome back Nature's Emporium as the Title Sponsor for the 2021 Nature's Emporium Run for Southlake. Your years of generous support have made it possible for Southlake to provide leading edge care close to home for hundreds of thousands of patients every year. CLICK HERE to learn more about Nature's Emporium.